With fast, easy access to I-70 and I-15, Richfield's business park offers a great location for any organization. With all utilities in place, each parcel is ready for building. The City Council has zoned for commercial uses including warehouse and distribution facilities. With zoning already in place, a company can move in quickly and barrier free. In addition, Richfield City has working relationships with major construction firms that can provide full-service needs.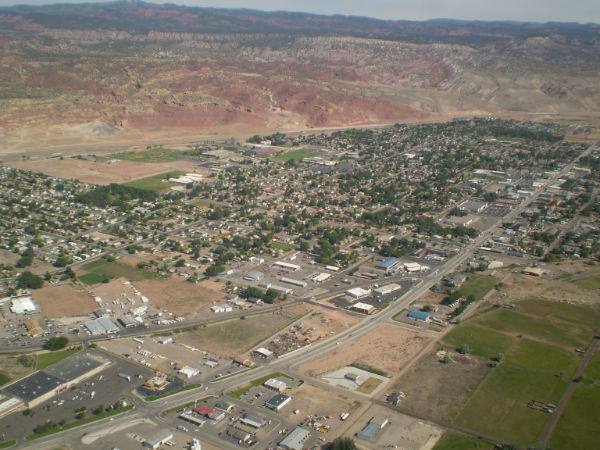 150 Acres
Customizable parcel sizes to fit your needs
Land costs range, $15,000–$50,000 per acre
City is willing to negotiate favorable land prices as an incentive
Leasing options available
1 mile from Richfield's municipal airport
165 miles from Salt Lake International Airport
Immediate access to I-70
Fast access to I-15 (45 miles Northbound, 35 miles Southbound)
Completed utilities through Phase I
Local officials are confident that the local labor force will meet the needs of the company. During the opening phases of the Richfield Wal-Mart and Home Depot, over 3,000 people applied for 300 positions. This type of response is predicted for any organization coming to the area. There is a population of over 40,000 within 50 miles.